love sales, as it opportunity and excuse to have a new wardrobe full of clothes just for new year. however the worst thing is stepping into a shop and all you see is a chaotic mess, clothes on the floor...people bursting and pushing through to get what item you saw first...but hey allow it ;) i tell myself i probably find something better...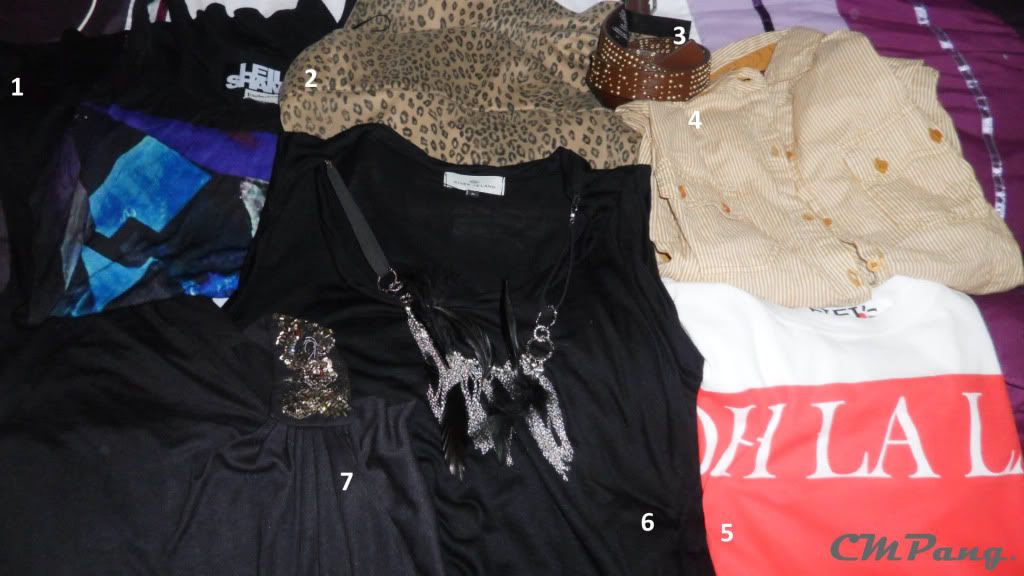 1. Harvey Nichols - Leila Shams XS
2. Zara - Leopard dress S
3. Armani Exchange Belt - S
4. Zara - Stripe Shirt - S
5. Riverisland - Oh la la tshirt - 6
6. Riverisland - Top - 6
7. All Saints - Dress - 6

And the last collection













1. River Island - Shoes - 3
2. Zara Grey bag
3. River Island - Clutch bag
( i really need to stay away from black and grey products , (><)*)


tomorrow a trip down to London and hopefully explore and buy more ;) hopefully can see more items... only shop i didn't visit today which was H&M ;( was a shame really... as one shop had enough items for my eyes...